BAA Compliant Lighting
We are proud to be an American-made lighting brand for more than 50 years. Made in the USA by American workers using American and foreign components.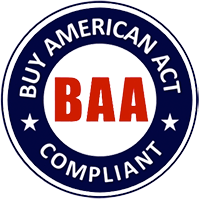 We offer a wide range of quality lighting that meets the BAA guidelines for construction materials. Our factory is based in Dallas, Texas where we manufacture and assemble our products. We are committed to delivering BAA-compliant, innovative, and value-priced lighting.
Featured Products