LED Linear Pendant Square 4" x 5", 4-Foot And 8-Foot Squares
45-Square-LED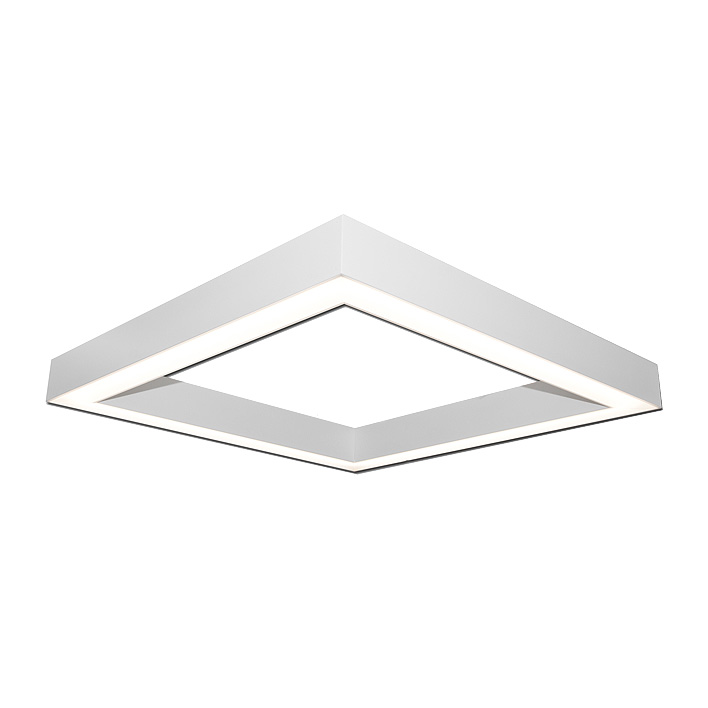 Make a bold statement in your space with this dramatic geometric shaped linear line of light. Specially designed for direct/indirect lighting with snap in lens to hide the lamps or LED arrays. Ideal where downlight and uplight are required. Choose from two sizes of squares, 4 and 8 foot sides, in a 4 inch width linear profile. Lit corners, shadowless LED lighting and energy efficient performance provides excellent general lighting. This distinctive architectural preconfigured fixture is ideal for circulation spaces, lobbies, retail and conference rooms. Available in two lumen packages and in a variety of finishes. Standard lens is a snap in frosted lens especially
made for LED. Other lens options including a bladed louver are available. Fixture assembles and stalls easily and quickly and mounts
easily with 4 cable kits that connect at each corner.
Contact the factory to order